Display Lyrics with MusicBee
MiniLyrics is a lyrics plugin software for MusicBee. It can download and display lyrics automatically.
Setup MiniLyrics
Open MusicBee preferences window: Click MusicBee menu: 'Edit' > 'Preferences'
Enable MiniLyrics plugin as below: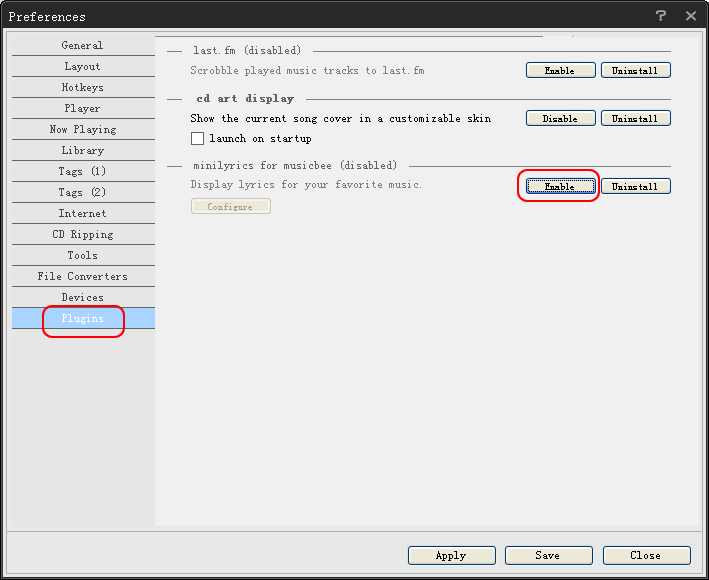 Run MiniLyrics with MusicBee
When you start "MusicBee, MiniLyrics will run with it automatically.